Windows Phone 7 – First Experiences With A Real Device
I am in Tulsa right now attending a Windows Phone 7 presentation. One of the highlights of this event is the possibility to see and experience an actual Windows Phone 7 device.
Here are some pictures of the device in my hands: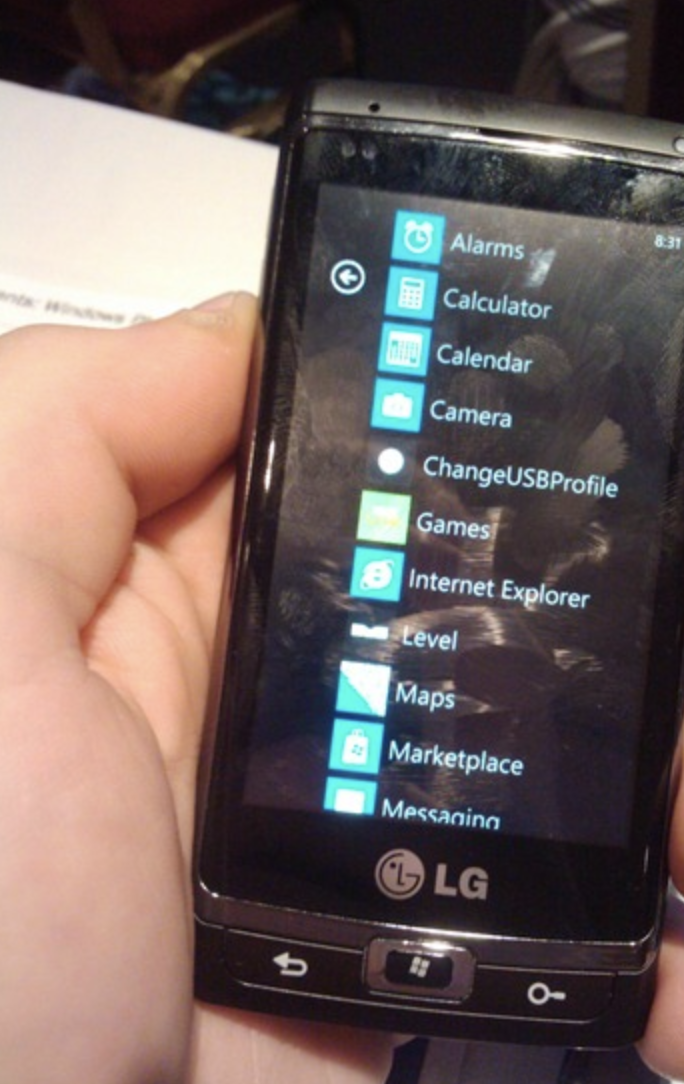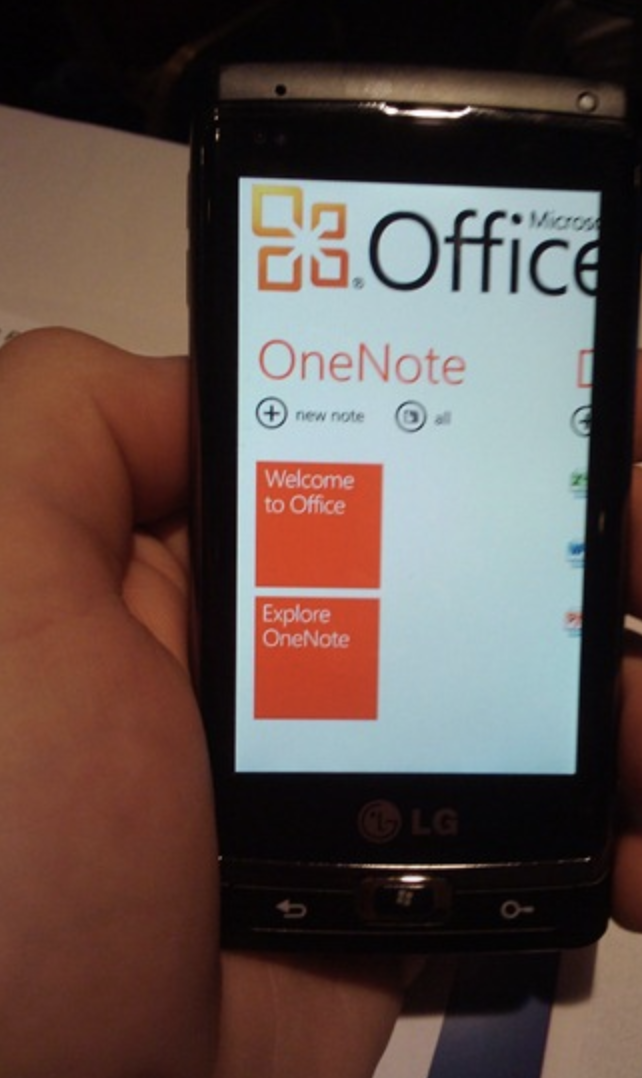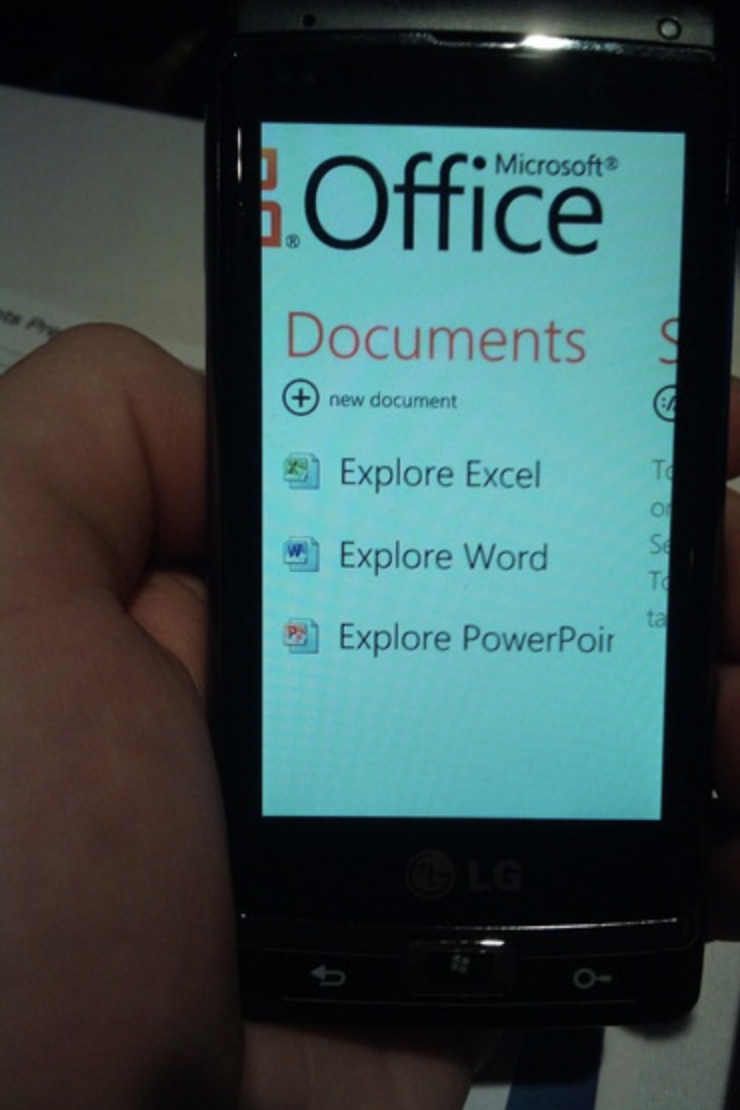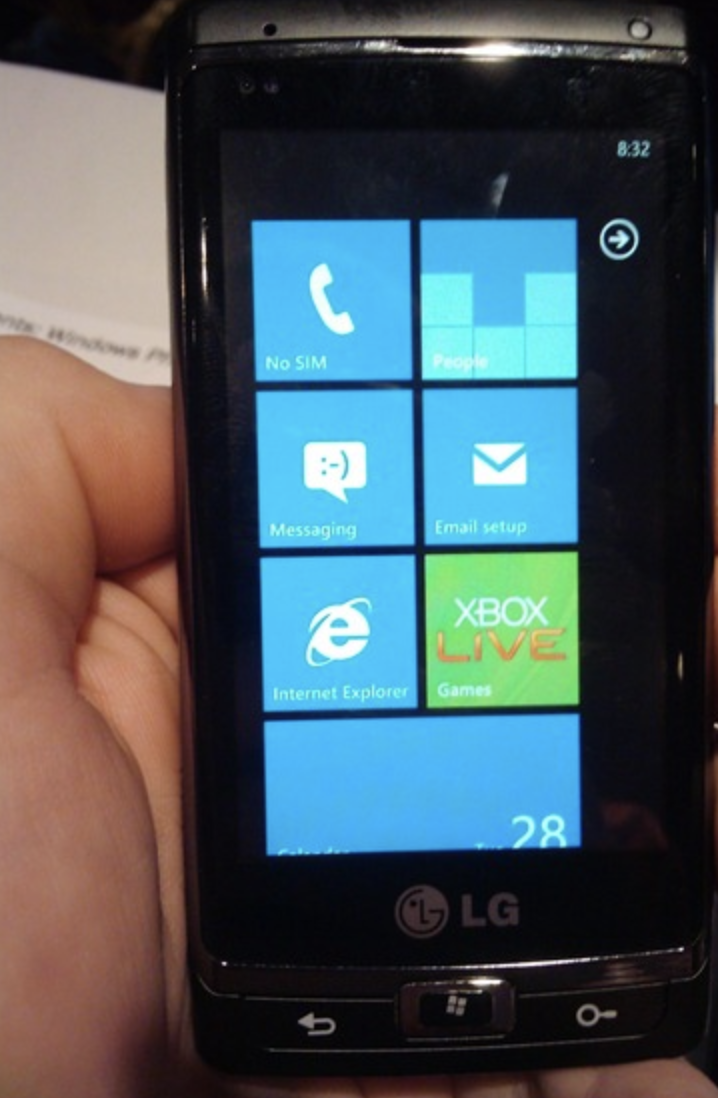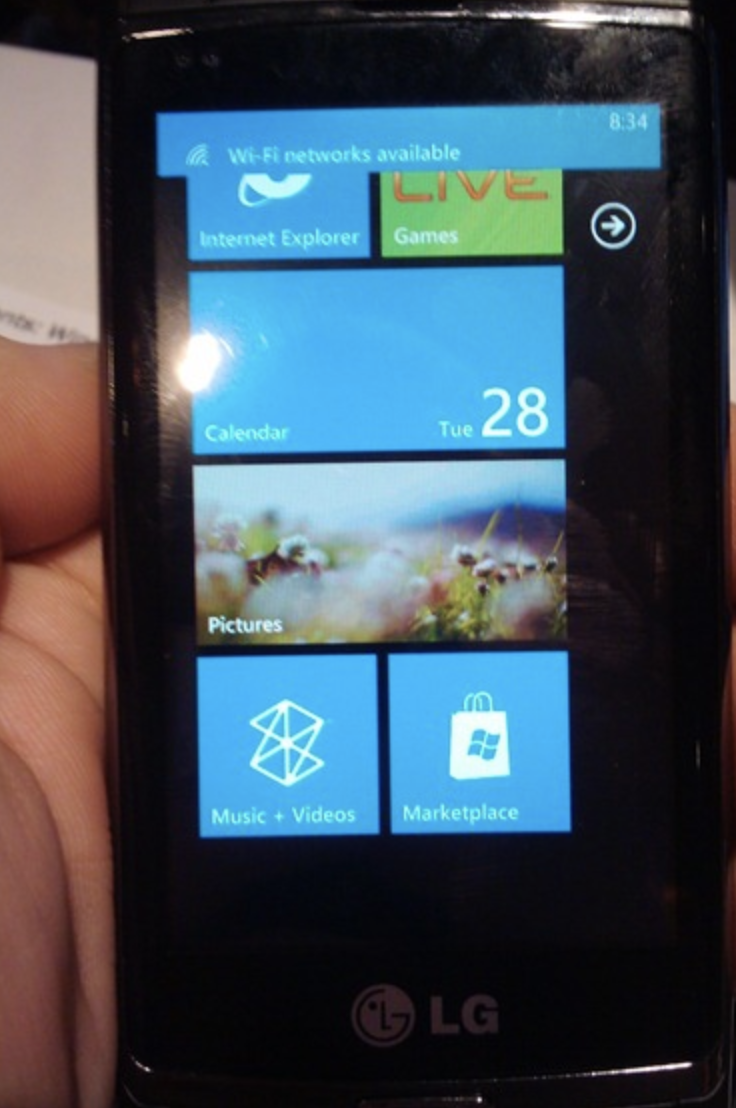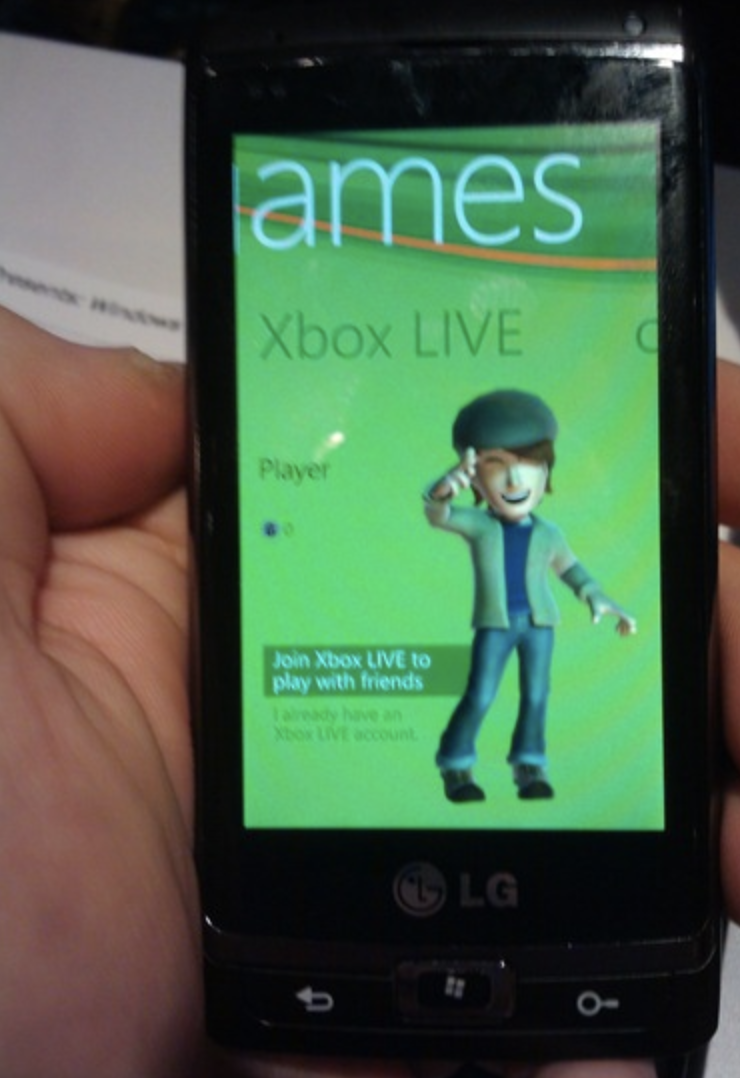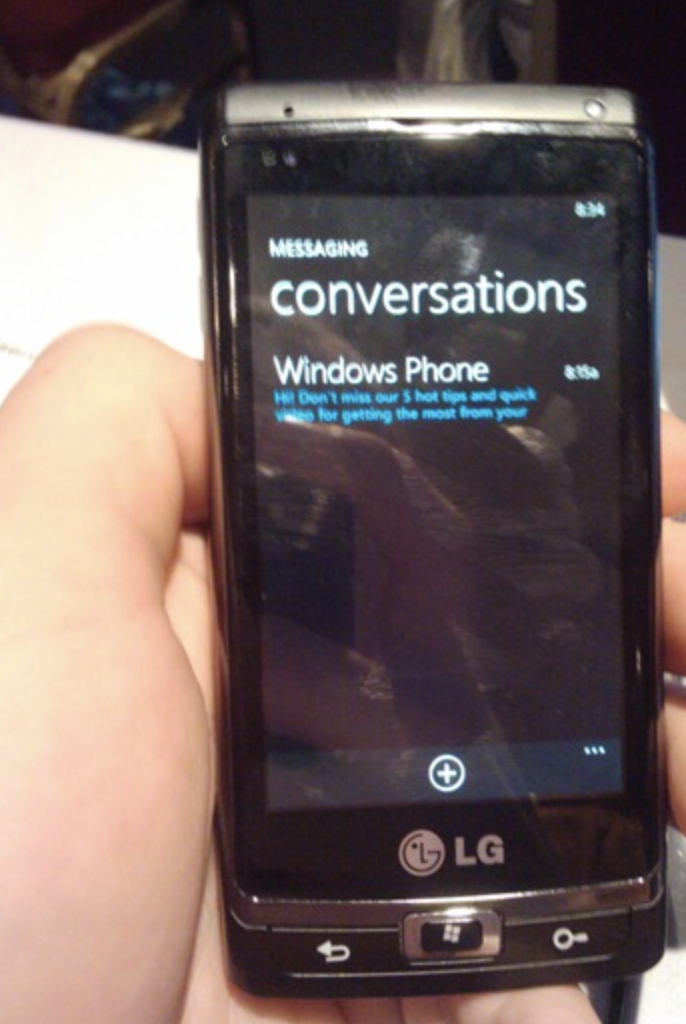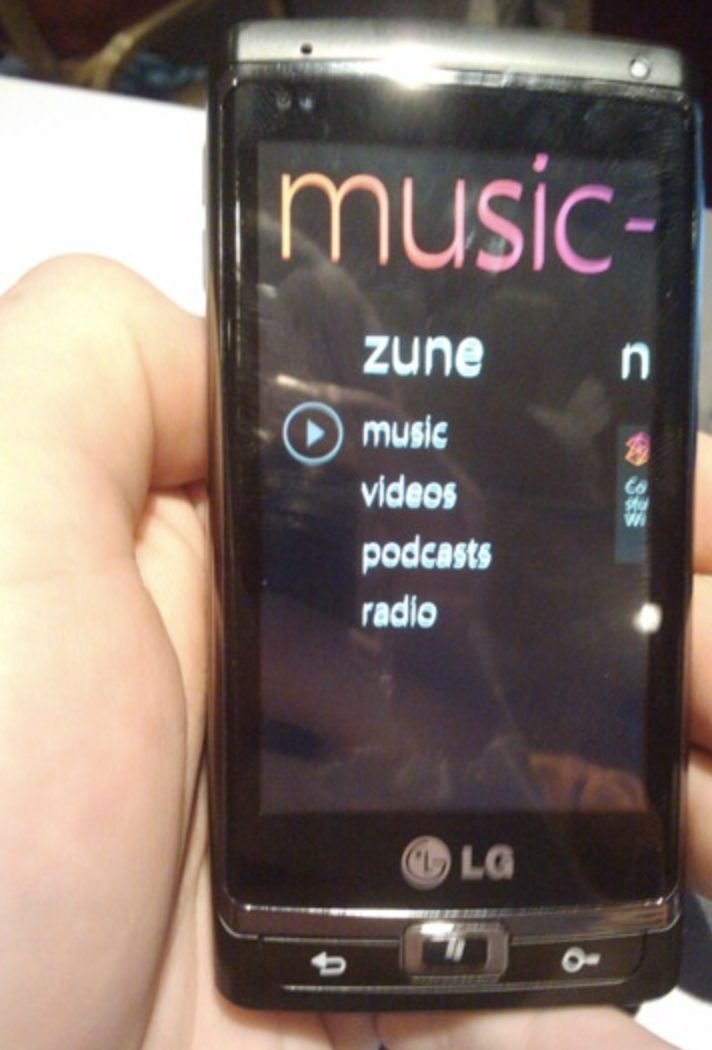 UPDATE: So I've been asked by quite a few people what I think about it. The device feels really nice – it is not heavy – I'd say it's way more lightweight compared to the iPhone. The touch screen is similar to what iPhone and Android have and you don't need to push on it to navigate to a specific part of the screen – a slight swipe or touch can launch an app or perform a specific action. The device I had in my hands is a 8GB model without additional extension slots. An interesting element about it (what I didn't see in other phones) is the possibility to launch the camera via the camera button even if the phone is locked – a nice feature when you need to take a quick shot of something and don't want to miss those precious seconds while the shot can be taken. It works really fast (do not compare the emulator to the real device) – the apps launch in a matter of 1-2 seconds (obviously, depends on the complexity of the app).
It has some interesting applications installed – Microsoft Office, that allows you to use Microsoft Word, Excel and PowerPoint right from your phone. It has a powerful email client with a viewer for some document formats. It is integrated with Xbox Live, so once you link it to your Xbox Live account you will see your avatar and game stats. Internet Explorer is version 7 with elements from Internet Explorer 8 – no, there is no support for HTML5. I've seen the conceptual Shazam application for WP7 and it looks really nice – a lot of apps shown are Pivot or Panorama-based. Metro UI is pretty much standard for everything and makes everything look really consistent with the main system UI.
The session is still in progress so I will share more details in another blog post.